Lunch & Learn - Cleaning Up All the Communications
Work-Life Balance: Cleaning Up All The Communication
---
Tuesday, March 29, 2022
11:30 AM - 12:30 PM (CDT)
Work-Life Balance: Cleaning Up All The CommunicationThere used to be a day where you would end your work day, lock the office and leave work at work. Now, work follows us around from sunup to sundown (and sometimes even later!).
Work-life balance is complicated: The constant communication coupled with the unexpected emergencies can make it difficult to shut off at the end of the day. Work-life balance has nothing to do with your employer or your property and everything to do with your ability to manage your mind and set your boundaries.
Join us as we debunk a few myths and generate some new boundaries so that you can create more time in your day.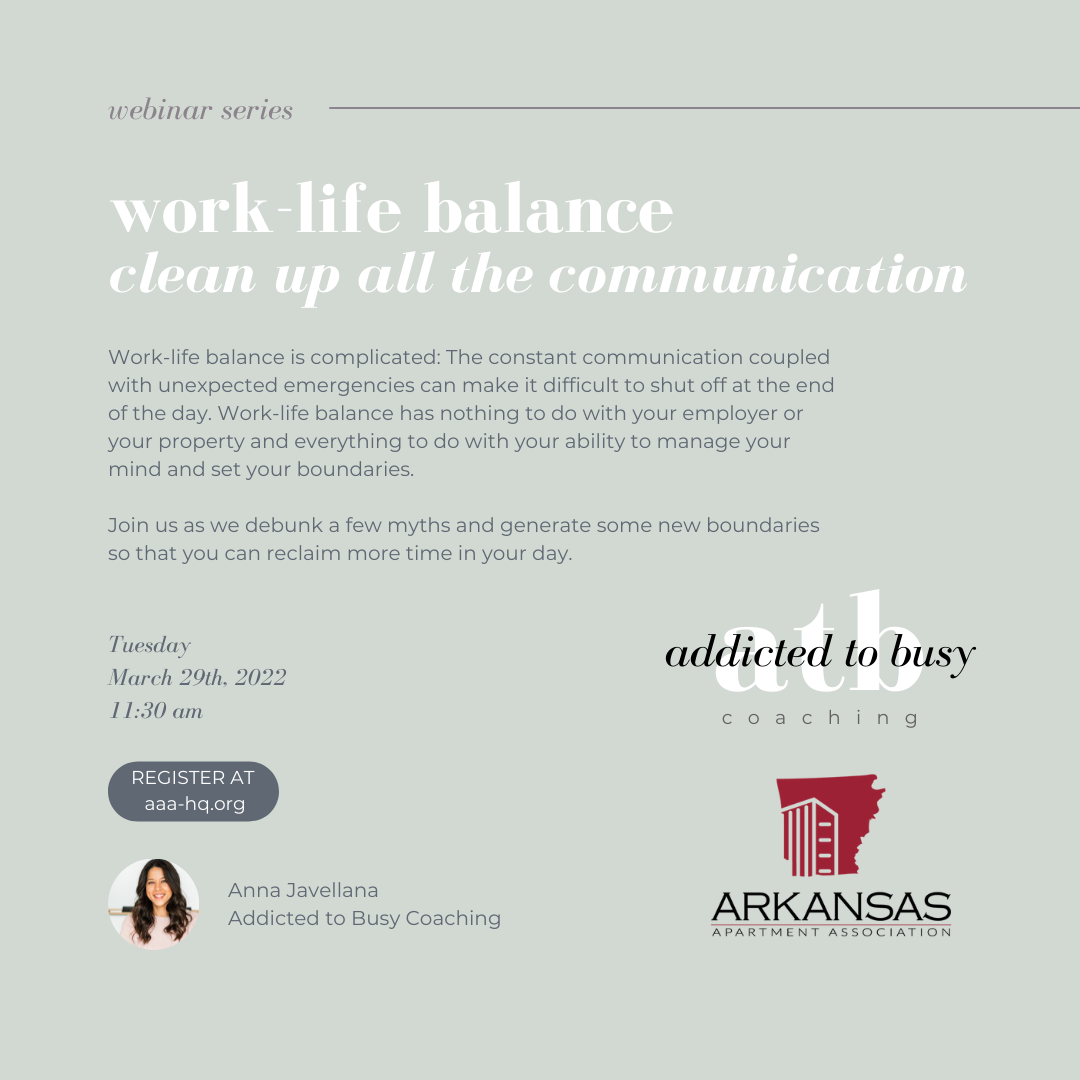 Anna is a Certified Life and Weight Coach specializing in overwhelm and productivity for female property managers. With over ten years of residential, commercial, office, retail and industrial property management under her belt, she knows the numerous demands of this competitive industry. She is a proven leader in the industry with multiple accolades from the Minnesota Multihousing Association and the Institute of Real Estate Management.

As an expert on both wellness coaching and property management, Anna has combined her love of the industry with her passion for self-development to strengthen all female property managers to take full ownership of their wellbeing by providing them with tools that will enable them to thrive while also managing their properties.